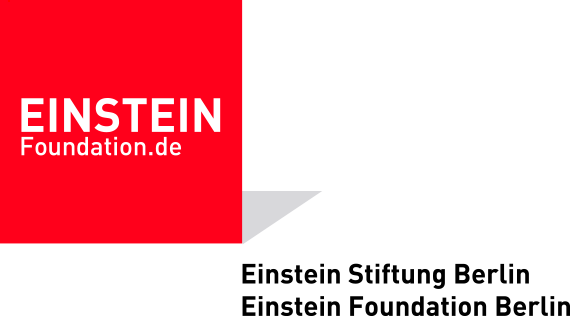 In cooperation with the Einstein Foundation Berlin, the Berlin Mathematical School (BMS) of the Cluster of Excellence MATH+ awards up to three annual prizes for outstanding dissertations.
All BMS graduates who completed their doctorate in the required time frame are eligible to be nominated. Their defense must have taken place in the previous academic year.
Up to three winners are selected annually by the MATH+ Board, based on recommendations of the BMS Committee.
Each prize carries a monetary award of 2,000 EUR.
Dissertations can be nominated by the PhD supervisor or another MATH+ Faculty Member.
Nominations need to be submitted electronically to This email address is being protected from spambots. You need JavaScript enabled to view it..
Nominations must include the following documents:
1. Nomination letter: An appraisal of the dissertation addressing the originality, significance, and impact of the research (max. 2 DIN A4 pages).
2. Dissertation Certificate (Urkunde) – or preliminary confirmation
3. Dissertation (electronically)
4. Dissertation reports (Promotionsgutachten) – if possible, permission from the reviewers is necessary!
5. Candidate's CV and list of publications
6. Summary of the dissertation (max. 200 words) for the general public.
The winners of the MATH+ Dissertation Award for the academic year 2021/22 are:
Dr. Luzie Helfmann (FU Berlin, Title "Non-stationary Transition Path Theory with applications to tipping and agent-based models")
Dr. Patrick Morris (FU Berlin, Title "Clique Factors: Extremal and Probabilistic Perspectives")
Dr. Yizheng Yuan (TU Berlin, Title "Schramm-Loewner Evolution and Path Regularity")


The winners of the MATH+ Dissertation Award for the academic year 2020/21 are:
Dr. Paul Peter Hager (TU Berlin, Title "Rough Analysis with Application in Markets and Related Fields")
Dr. Ander Lamaison Vidarte (FU Berlin, Title "Upper density problems in infinite Ramsey theory")
Dr. Lena Walter (FU Berlin, Title "Toric Newton-Okounkov Functions, the Kingman Coalescent, and Fully Mixed Cells")


The winners of the MATH+ Dissertation Award for the academic year 2019/20 are:
Dr. Leon Sering (TU Berlin, Title "Nash Flows Over Time")
Dr. Josué Tonelli-Cueto (TU Berlin, Title "Condition and homology in semialgebraic geometry")